'Brother' Lou Roberts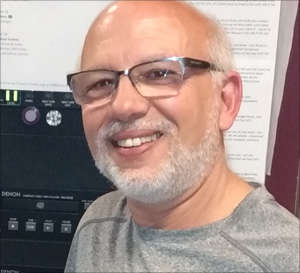 I have lived in the Capital Region my whole life including Colonie, Albany, Clifton Park, West Albany, Menands, Cohoes, Latham and Watervliet. I live in the house that I grew up in Colonie with my wife Linda.

Radio is something that I always wanted to do. I'm such a radio fanatic that I've had some sort of a radio studio in every place that I lived, included the studio that I built in my house. I feel very fortunate to be able to do what I like and in 2023, I have been in the biz for 50 years, working at several different Capital Region radio stations and doing several different jobs at those stations. Even after all this time, I still have fun being on the air, talking to you and playing a lot of my favorite songs (and yours), especially on Magic 100.5 and A.M. 590.

Some of the places that I enjoy going to are Thatcher Park, checking out the overlook and taking a walk on the Indian Ladder Trail. Going to The Crossings in Colonie is another great place I enjoy.

There are plenty of great local places that I really like to go to for a great meal and to hang out with friends and family including (but not limited to) are Ralph's in Colonie, Max 410 At The Water's Edge in Glenville, and Gus's Hotdogs in Watervliet.

Spending time at home is a great pastime, after all, there's always something to do.